Home Page
Dolphin Book
Dolphin Book #2
Dolphin Book for Children
Lowcountry Book
Seabrook Island Book
About Patricia
Patricia Schaefer is a South Carolina resident who enjoys turning her lens to classic lowcountry scenes. Patricia is an exhibiting member of the Charleston Artists Guild, recently winning the 2012 First Federal People's Choice Award and 1st place in the Piccolo Spoleto 2013 Juried Art Exhibition. She has self-published several photography books and was featured in SC Wildlife and Charleston Magazine. Framed and unframed prints and canvas are available for sale by request.
Widget Content!

This is a Widgetized section of the home page. Why not add some text about yourself and your contact details?.

Log in then go to "Dashboard > Appearance > Widgets" then select "Sidebar" to change what's displayed here.
Dolphin Strand Feeding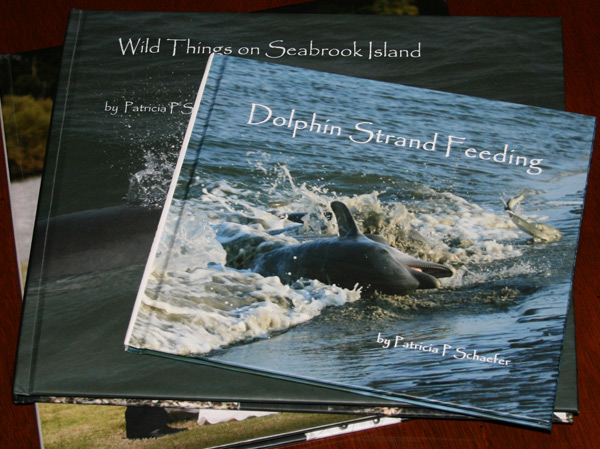 Original South Carolina Nature Photography by Patricia Schaefer
Dolphin strand feeding is a spectacular event, observed by few, but captured in photographs by the author. The Atlantic bottlenose dolphin corral and then herd a school of fish on to the shore, throw themselves on the bank and then scoop up the fish and return to the water. I have witnessed this amazing and unique event dozens of times on Seabrook Island, South Carolina and have captured it in photographs to share with you.

BUY "DOLPHIN STRAND FEEDING" ON BLURB.COM
Available in softcover and hardcover.